Brian Minter: Options are endless for the gardener on your shopping list
Brian Minter suggests that a gift card their favourite gardening store might be the best gift possible
by Brian Minter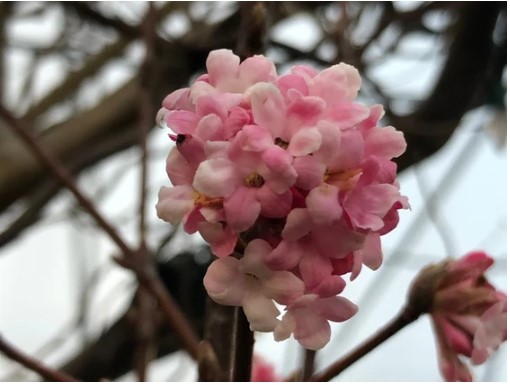 If you have gardeners on your Christmas shopping list, you might like a few ideas for gifts they would truly appreciate.
There are a few things I've learned about the gardening community over the years. For starters, quality matters in their 'fields of dreams.' They are also very concerned about nature and being a part of the solution when it comes to climate change. They care about pollinators, birds and other wildlife … well, with plant-devouring deer being a possible exception. Gardeners understand the importance of beneficial insects, frogs and bats. Passionate gardeners have a lifelong love affair with plants, especially with plants that are very unique and often, more importantly, with the ones that their friends have yet to discover. Oh yes, gardeners can be quite competitive.
Plants that flower in winter and also provide nectar for the hummingbirds and bees that come out of dormancy during warmer winter temperatures are always favourites. Winter-flowering sasanqua camellias, mahonia and early flowering white hellebores are prime candidates. Viburnum Pink Dawn, a honeysuckle called Lonicera fragrantissima and Corylopsis spicata are all pollinator plants, and all provide winter beauty.
Indoor flowering bulbs are traditional must-haves, and of course, amaryllis are the most sought after. In Europe, they are part of the winter fabric of indoor colour, and the new, painted and waxed bulbs are quite unique looking. Many amaryllis are now coming from Brazil and have more flower stems per bulb. It's fun to watch them grow, and some local growers are pre-starting them so the flowers can be enjoyed much earlier.
Treated narcissi, like paperwhites Grand Soleil d'Or, are always classy gifts. Whether pre-started or simply as bulbs set on colourful stones in clear glass vases, it's interesting to watch their roots develop, their stems form and their fragrant flowers open. Perfumed hyacinths are great to enjoy as pre-started bulbs or ready-to-flower potted plants. They make especially nice gifts for seniors and for young children, and they help create an interest in nature.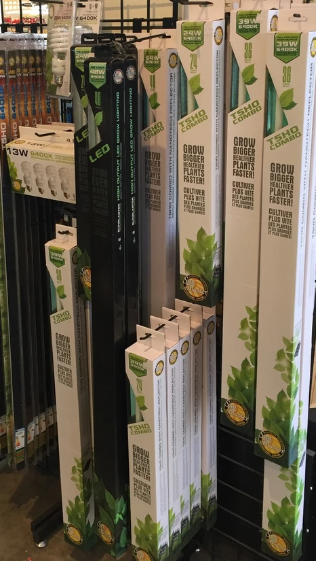 The current price of lettuce has sparked quite an interest in growing lettuce indoors, but at this time of year, lots of extra light is needed. Lighting grow kits, like the Sun Blaster Grow Light Garden, are ideal for starting leafy vegetable seedlings and gourmet greens and for sprouting seeds. Grow kits and the less expensive mini-greenhouse kits make wonderful gifts that are highly prized and can be used all year.
The current interest in wildlife is encouraging to see, and quality bird feeders and hummingbird feeders are not only great gifts. but they may also spark an interest in birding. Heaters for bird baths and hummingbird feeders are also much appreciated gifts. Books about birds and binoculars are also welcome gifts for folks interested in welcoming more birds to their gardens. Gardeners also appreciate mason bee houses, bat houses and butterfly houses that will attract these important pollinators and insect eaters.
The two years of COVID-19 restrictions were a challenging time for all our wonderful garden attractions and purchasing season passes for these amazing horticultural gems is an ideal gift for year-round enjoyment. From The Butchart Gardens, VanDusen Botanical Garden and Dr. Sun Yat-Sen Classical Chinese Garden to the UBC Botanical Garden and Nitobe Memorial Garden, the Bloedel Conservatory and Milner Gardens & Woodland, we are lucky to have so many beautiful local garden experiences.
It has also been a difficult time for garden magazines. My daughter buys me the annual Royal Horticulture Society's membership and one of the perks is receiving their brilliant magazine each month — it's a gift I truly enjoy. This magazine is a world leader and is a fantastic resource for new gardening ideas, timely garden reminders and introductions to new plants, as well as many other great garden-related articles.
Gardening books also make valued gifts. A few weeks ago, I wrote about a local author, Gary Lewis and his just-released book, called The Complete Book of Ground Covers. It would be an excellent gift for any avid gardener. Lone Pine Publishing offers some great titles, like Mushrooms of Western Canada, Edible and Medicinal Plants of Canada and Plants of Coastal British Columbia.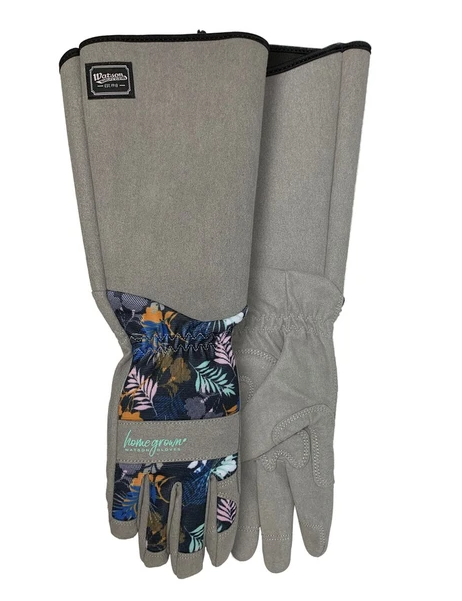 I'm the last one to wear garden gloves, but when dealing with ornery blackberries and other challenging, thorny plants, I really appreciate a layer of protection for my hands. Most gardeners have old, well-worn gloves, and a new pair will always be a welcome gift. I like a pair of Watson Gloves called Game of Thorns. This company offers a great selection of garden gloves for ladies, men and children.
Even at this time of year, some seed companies, like West Coast Seeds, still have a fairly good selection of seeds available. Seed packets are great Christmas stocking stuffers for both novice and longtime gardeners.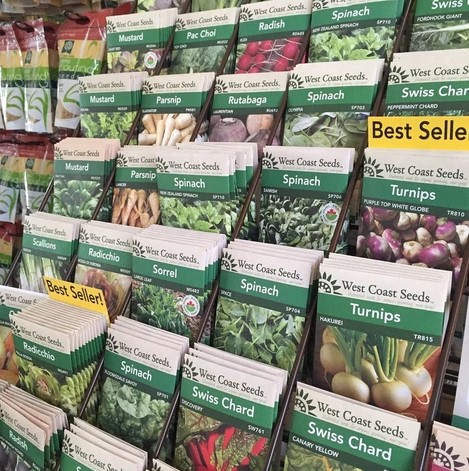 With the cost of food going up, a permanent greenhouse would make a welcome addition to any garden. Greenhouses come in all sizes, and my advice is to automate them as much as possible for heating, cooling and air flow. They are invaluable for starting seeds and garden cuttings, for early and late food production, for colour crops, and as a delightful, weather-protected place to spend some time.
If you have hard-to-buy-for gardeners on your shopping list, and you don't know what to get, gift cards to their favourite garden stores are, perhaps, the very best gifts you could give them; they will have the thrill of discovering their own newest garden treasures.
---
Brian Minter writes on gardening in The Vancouver Sun. This article originally appeared in Brian's column on December 9, 2022 and has been reprinted with permission from:
vancouversun.com/homes/gardening/brian-minter-options-are-endless-for-the-gardener-on-your-shopping-list