10 Gardens BC Members Receive Canada 150 Garden Experience Designations
150 garden ways to celebrate Canada 150, and 16 are found in Super, Natural British Columbia!
In celebration of Canada's sesquicentennial, the Canadian Garden Council in collaboration with the Canadian Nursery Landscape Association, unveiled 150 jury-selected gardens and garden experiences that have received the Canada 150 Garden Experience designation, 16 of which are located in British Columbia, at the International Garden Tourism Conference, in Toronto today.
Tourism is the world's fourth largest industry, and one of BC's most important; and garden tourism is a significant part of it. In his 2013 book, Garden Tourism, Dr. Richard Benfield said, "More people visit gardens in the United States than go to Disneyland and Disney World combined, and more than visit Las Vegas annually, making garden tourism one of the largest sectors in the tourism market."
The 10 members of Gardens British Columbia received the Canada 150 Garden Experience designation are:
Dr. Sun Yat-Sen Classical Chinese Garden, Vancouver
Milner Gardens and Woodland, Qualicum Beach
Minter Country Gardens, Chilliwack
Nitobe Memorial Japanese Garden, Vancouver
Royal Roads University and Hatley Park, Colwood
The Butchart Gardens, Brentwood Bay
The Gardens at the HCP, District of Saanich
Tofino Botanical Gardens, Tofino
UBC Botanical Garden, Vancouver
VanDusen Botanical Garden, Vancouver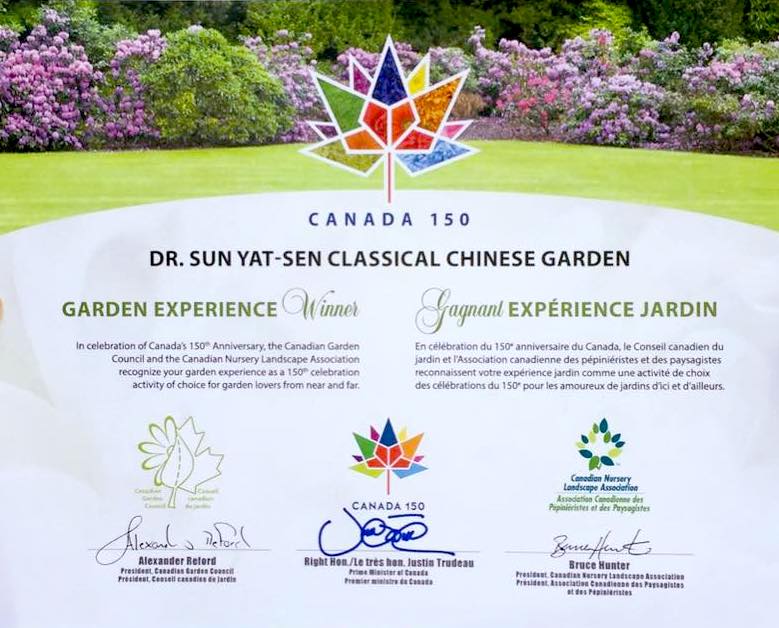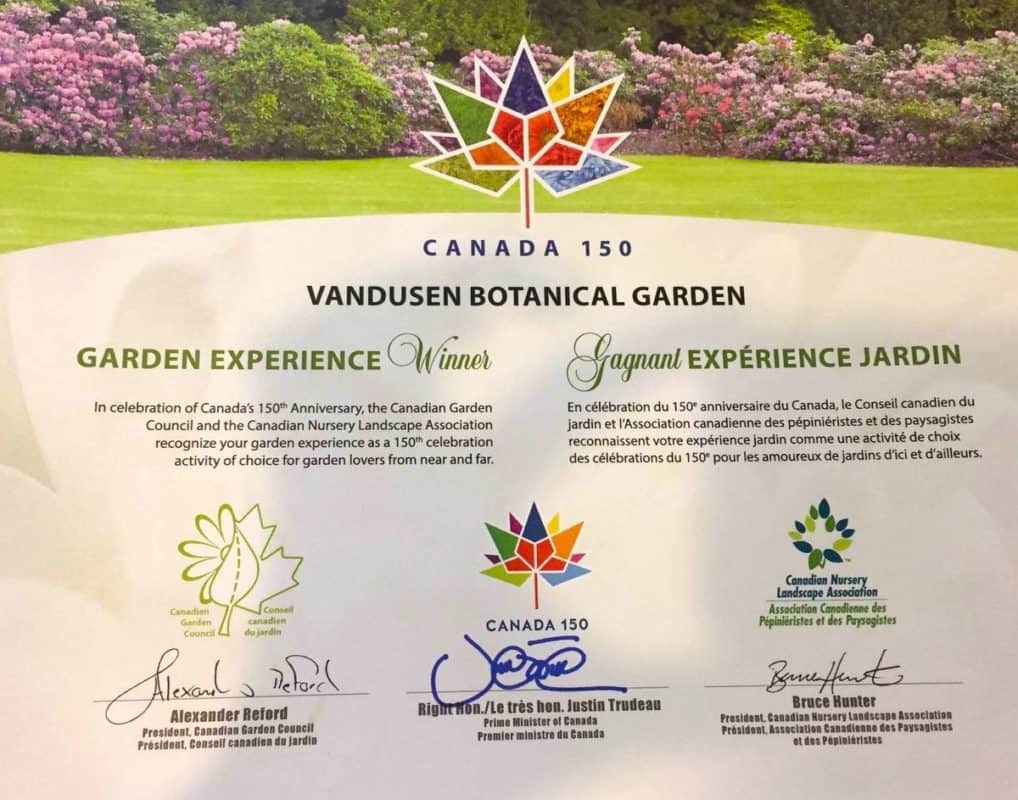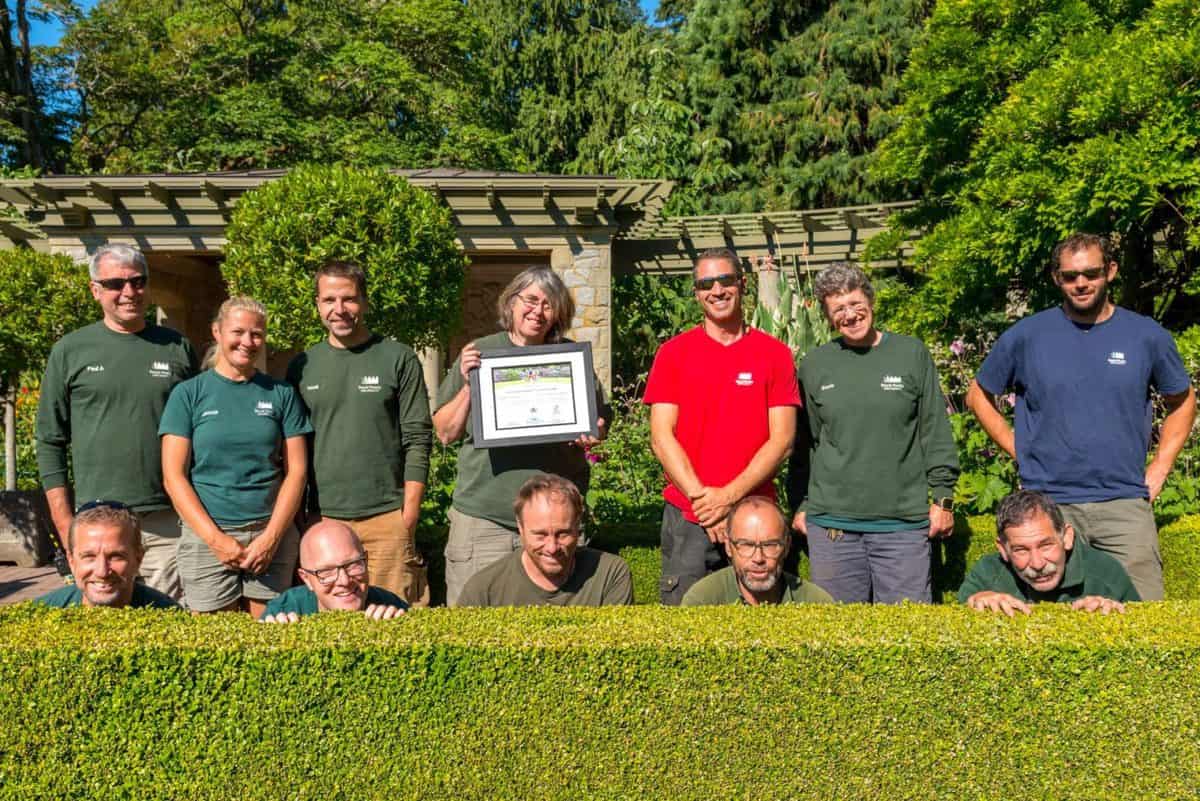 The other BC gardens to receive this prestigious Canada 150 designation are:
Phoenix Perennials and Specialty Plants, Richmond
Abbortsford Tulip Festival, Abbotsford
Kitty Coleman Woodland Gardens, Courtenay
Vancouver Cherry Blossom Festival, Vancouver
Abkhazi Garden, Victoria
Government House Gardens, Victoria
St. Ann's Academy National Historic Site, Victoria
Congratulations to all the winners! For more information on BC gardens, see our member gardens page. To find out more about becoming a member of Gardens British Columbia, go to: membership page.
For more information on tourism and destination marketing in British Columbia, see Destination BC. The official Canada 150 page of events and activities across Canada can be found here.
See the full list of 150 Garden Experience designations
Update: It's been quite a year for British Columbia Gardens! The Butchart Gardens was named World Tulip Garden for 2017 in October! Garden tourism is the fastest growing tourism sector in the world and British Columbia's gardens are among the world's most sought out. These awards and others only confirm that the garden sector in BC is not only up to the task, but leading the world in gardens destination marketing. When the visitor to British Columbia is looking for things to do on Vancouver Island or things to do in Vancouver, or things to see in Victoria, BC gardens are a top choice.
SaveSave
SaveSave
SaveSave
SaveSave
SaveSave
SaveSave
SaveSave