Gardens BC Names Winners Of New Garden Tourism Awards
2019 BC Garden Tourism Awards Announced Today at the North American Garden Tourism Conference
Victoria, B.C. – 4 inaugural, multi-sector focussed  BC Garden Tourism Awards were issued by Geoff Ball, president of Gardens British Columbia at the North American Garden Tourism Conference, being held today and tomorrow, at the Hotel Grand Pacific, on Victoria's inner harbour.
At the conference, North American and global gardens, garden experiences and tourism leaders are meeting to showcase best practices and present new and emerging strategies geared to growing the garden tourism sector.
According to Michel Gauthier, conference organiser, the theme this year is  Taking Garden Tourism to the Next Level

Taking:  Looking at what others are doing, what's happening elsewhere and seeing how you could adapt to enhance your garden tourism offering.
Garden Tourism: Working with the Tourism Industry, Destination Marketing Organizations and private sector tourism 'worlds' to integrate garden experiences.
Next level:  Enhancing the competitiveness of a destination's garden tourism assets and offerings resulting in increased tourism visits and spending for the destination and the garden.
---
Please join us in congratulating the 2019 BC Garden Tourism Award Winners, who are:
1. Garden of the Year — Restaurant Category: Oso Negro Café, Nelson, British Columbia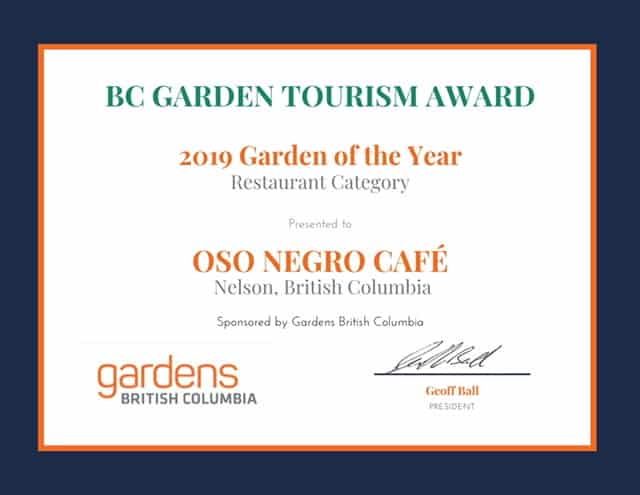 2.  BC Garden of the Year — Spa Category: Scandinave Spa, Whistler, British Columbia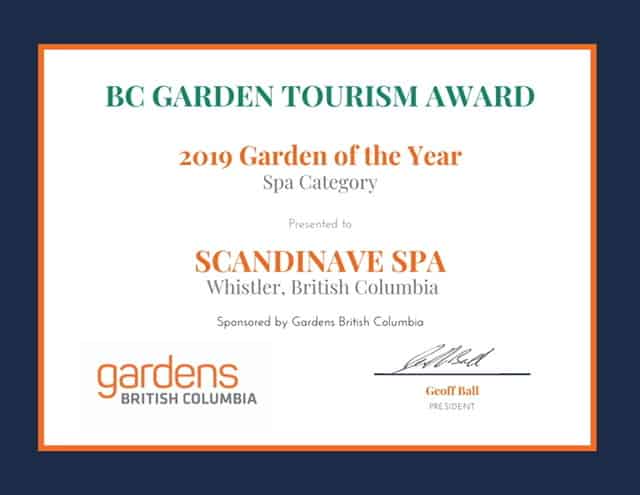 3. BC Garden of the Year — Hotel Category: Inn at Laurel Point, Victoria, British Columbia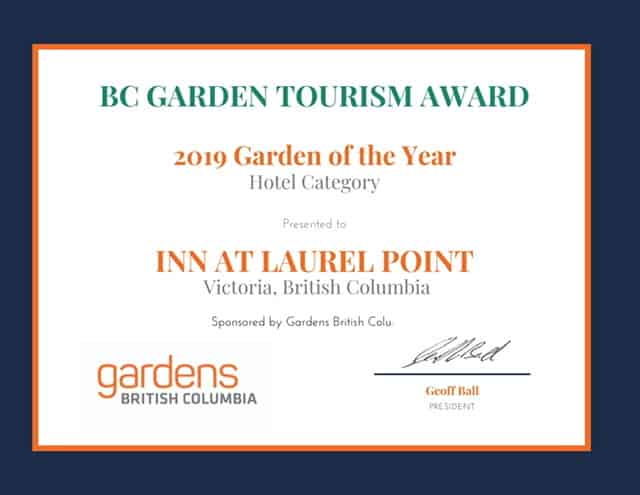 4. 2019 BC Garden of the Year — Winery Category: Lake Breeze Vineyards, Naramata, British Columbia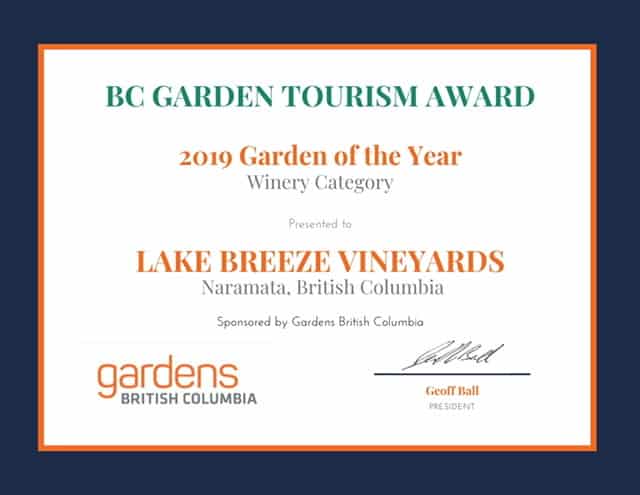 ---
And not to be missed…

Tune in tomorrow to find out who the awardees will be at the North American Garden Tourism Conference's Garden Tourism Awards luncheon. Here for the conference? You may be interested in:  Find Where to Find Jaw Dropping Autumn Foliage in Victoria and Vancouver.
---