Plan Your Perfect Summer Adventure: Visit BC's Public Gardens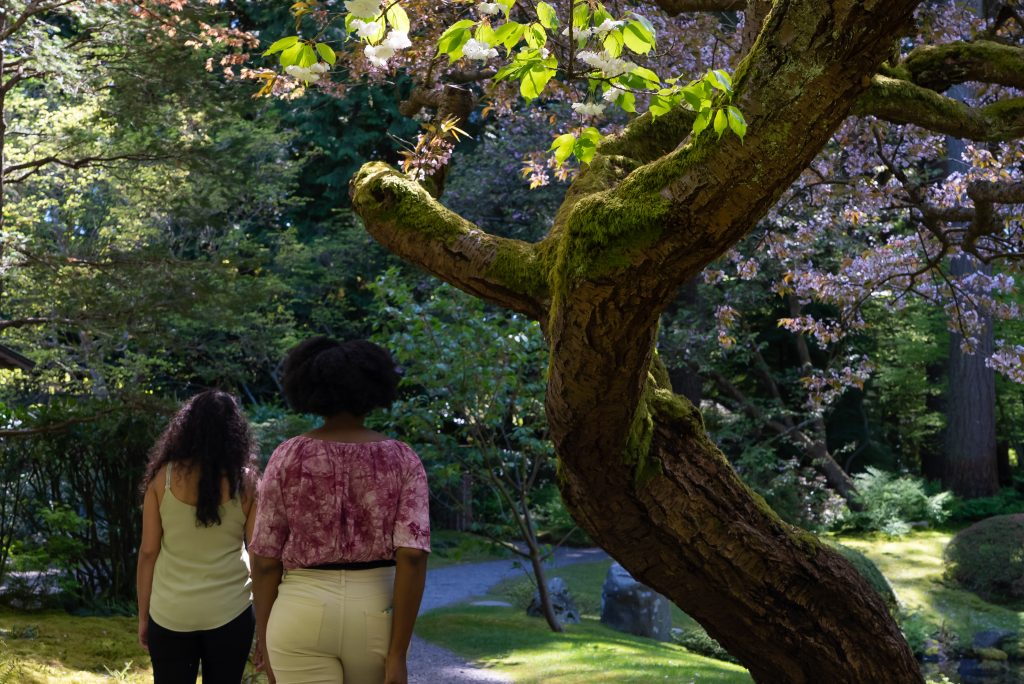 by Fiona McDonald

Summer is a time for exploration, relaxation, and adventure. With so many activities to choose from, it can be challenging to find the perfect destination that offers a little bit of everything. Fortunately, British Columbia's public gardens provide a unique and exciting experience that is perfect for everyone. Whether you're a nature enthusiast or just looking for a peaceful retreat, these public gardens offer something for everyone.

One of the most significant benefits of visiting public gardens during the summer is the opportunity to learn and grow. Many of these gardens offer educational tours, workshops, and programs that allow visitors to explore and learn about a variety of topics, from plant identification to sustainable gardening practices. These educational opportunities are perfect for families with children who are looking to expand their knowledge of the natural world.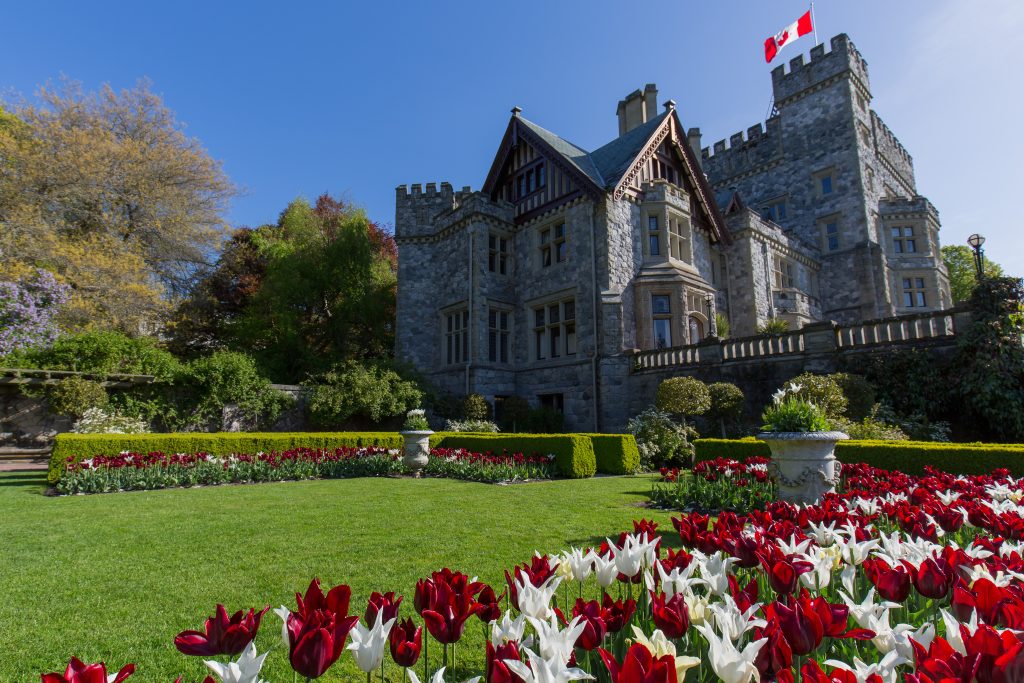 Hatley Park National Historic Site, on the campus of Royal Roads University in Victoria, is an exceptional destination to visit this summer. The site offers a glimpse into the opulent lifestyle of the wealthy Dunsmuir family, who built the Edwardian mansion over a century ago. Visitors can tour the elegant rooms, including the grand ballroom and beautiful dining hall, and learn about the history of the estate. The lush gardens and grounds offer a peaceful respite from the hustle and bustle of the city, with several hiking trails and a picturesque lagoon to explore.

In addition to learning, public gardens also offer a chance to relax and unwind in the beauty of nature. The stunning natural landscapes, colourful flowers, and lush greenery provide a peaceful and serene environment that is perfect for meditation, yoga, or simply taking a leisurely stroll. The tranquil environment of public gardens is an excellent escape from the hustle and bustle of everyday life, offering visitors a chance to rejuvenate and recharge.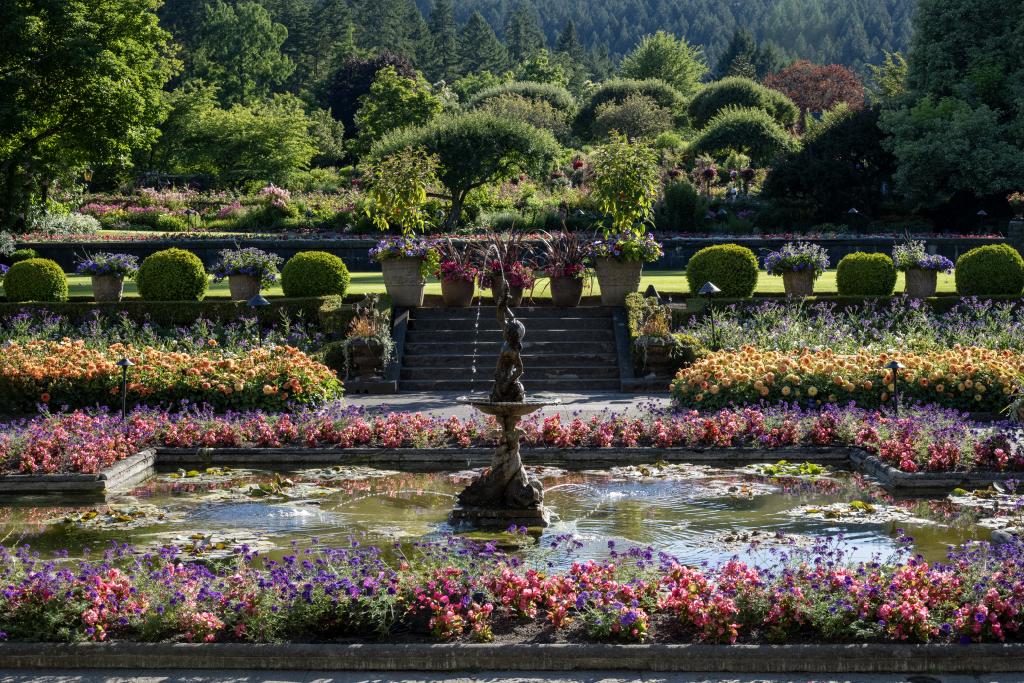 One of the most significant draws of BC's public gardens is their sheer beauty. From the vibrant colours of The Butchart Gardens to the authentic Japanese Nitobe Memorial Garden, and Dr. Sun Yat-Sen Classical Chinese Garden, these public gardens offer a feast for the eyes. The diverse range of gardens and landscapes allow visitors to explore a variety of natural habitats, from tranquil ponds and streams to towering trees and shrubs. These gardens provide the perfect backdrop for a relaxing picnic, romantic stroll, or casual family photos.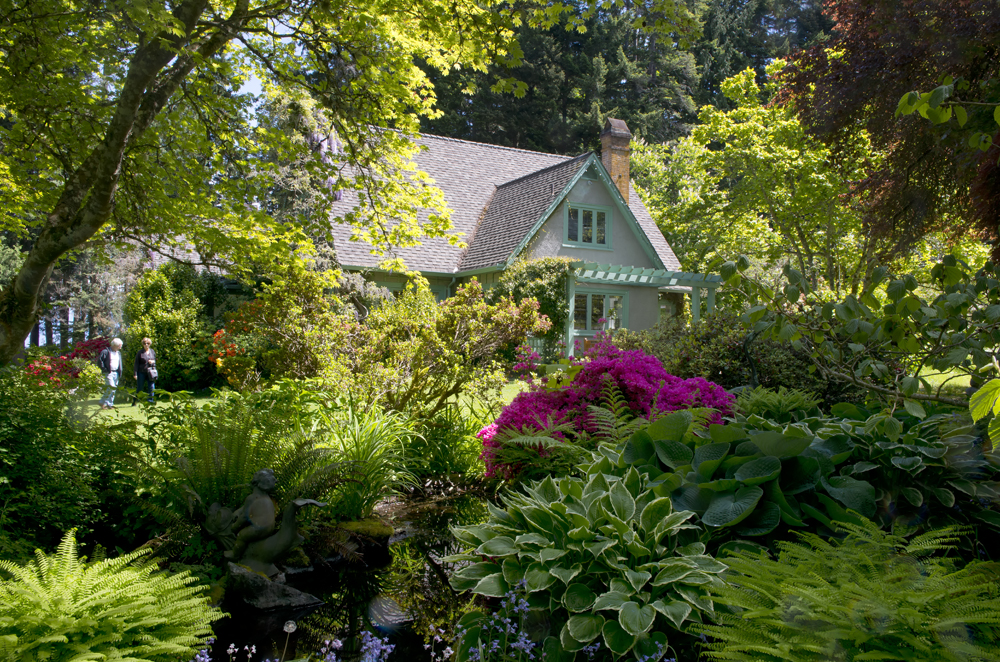 Milner Gardens & Woodland in Qualicum is a must-visit for those seeking a peaceful and relaxing summer adventure. Its extensive woodland paths, vibrant gardens, and tranquil oceanfront location make it a true gem on Vancouver Island.

If you're visiting Chilliwack, a perfect summer destination, check out Minter Garden and explore this iconic 18-acre destination garden store. Discover cool new plant introductions and find the tools you need to succeed in your garden adventures. While you're in, enjoy a light meal in the café. From ideas and inspiration to helpful advice, the team at Minter Country Garden can help you grow the garden you've always dreamed of.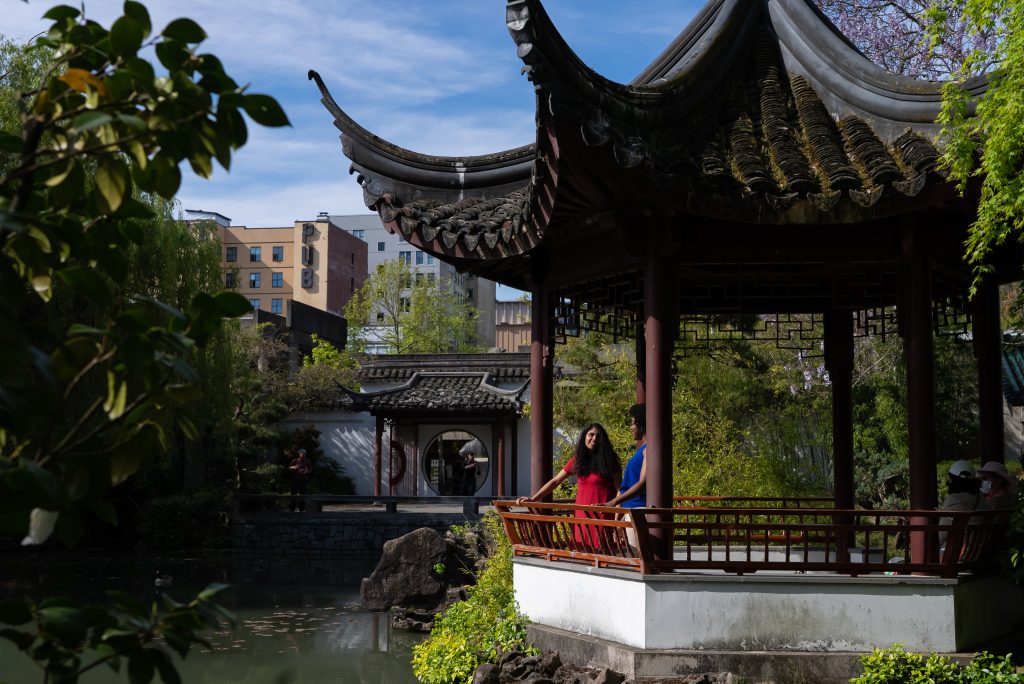 Finally, visiting public gardens during the summer is an excellent way to support local communities and the environment. Many of these gardens rely on volunteers and donations to keep their doors open, and by visiting, you are helping to support their local economy and preserve these beautiful spaces for future generations. Additionally, public gardens often showcase sustainable gardening practices and promote biodiversity, helping to create an eco-friendlier world.

Visiting BC's public gardens during the summer is the perfect way to plan your next adventure. Whether you're looking to learn, relax, or simply take in the beauty of nature, these gardens offer something for everyone. By supporting these gardens, you are helping to promote sustainability, biodiversity, and community development. So why wait? Start planning your perfect summer adventure today, and discover the magic of BC's public gardens.